>
Free Wi-Fi has started at Himeji Central Park!

Within the Wi-Fi coverage area, anyone with a wireless network-compatible device (computer, smartphone, etc.) can connect to the internet, free of charge.
Free Wi-Fi Coverage Area
4 spots in the Safari Park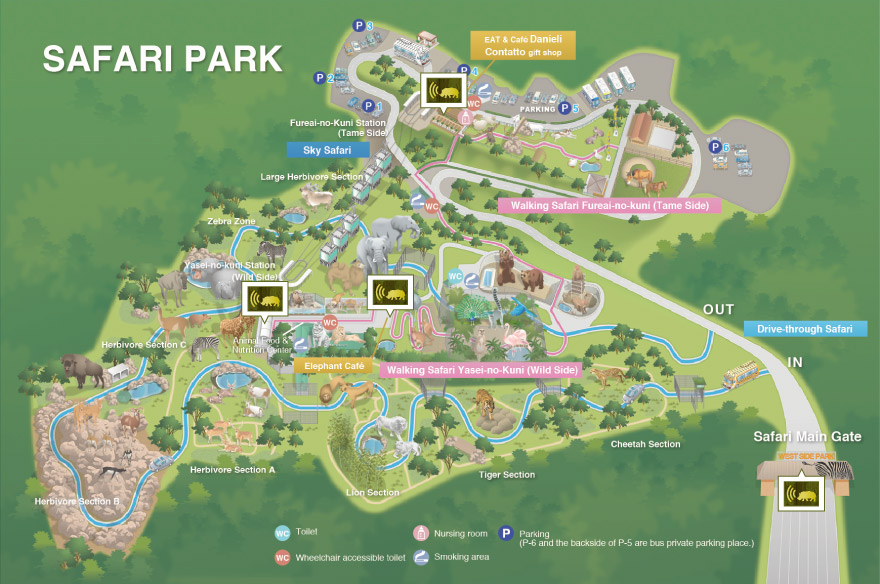 10 spots in the Amusement Park (1 spot in the Aquaria)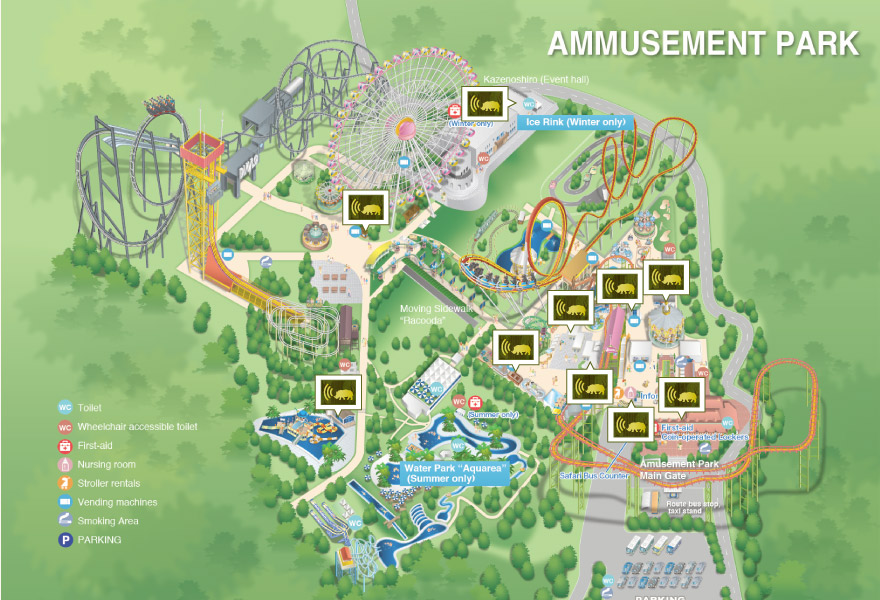 How to Connect to Free Wi-Fi
No membership or password required! It's easy to connect.
※For Android, the procedure may differ according to your model and operating system. Consult your dealer for details.
Please Note

■While there is no fee for the internet connection, any fees required for online services are the user's responsibility.
■Himeji Central Park bears no responsibility whatsoever for virus infection, message interception, disclosure or loss of data, improper device access, identity fraud, device malfunction, or other damage or loss.
■Please do not send or receive large amounts of data, use connections that could damage the network, or engage in illegal activities. Please limit your usage time, in consideration of others.
■The Wi-Fi network may be interrupted without notice for system maintenance.