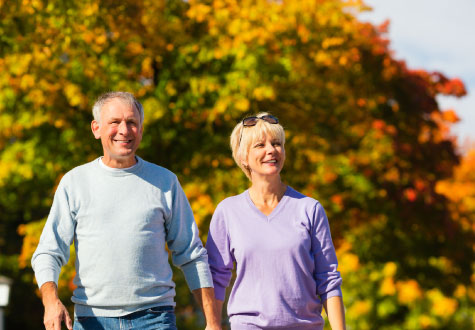 Plan a visit to Himeji today!
On a clear day, Himeji Castle is so beautiful that your visit here is refreshing.
Together with Horyuji Temple, Himeji Castle was registered as a UNESCO World Heritage in December 1993, the first in a line of 19 sites in Japan. No other existing castle in Japan has received such world acclaim.
Grand Opening March 27, 2015



A different look for every season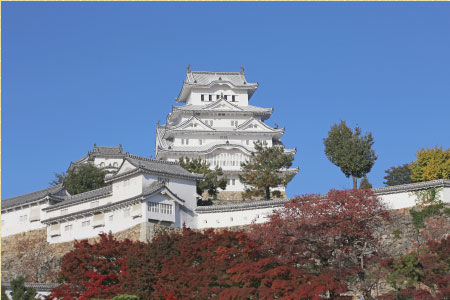 There's even more to see during special exhibitions in spring and fall.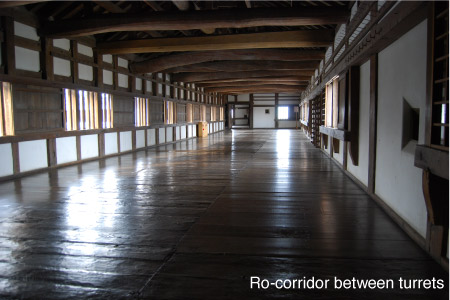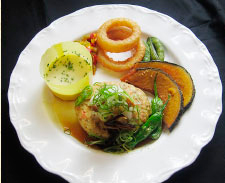 Japanese hamburger with rice and soup
BIANCO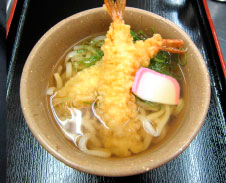 The Amusement Park has 3 restaurants and 3 snack bars, so picking one can be mind-boggling, but here we're choosing Japanese food.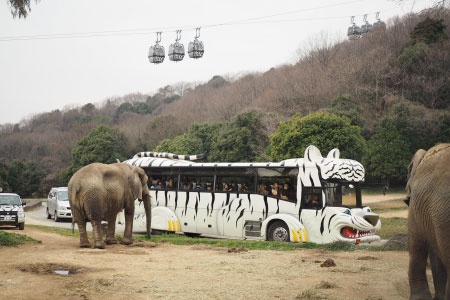 Drive-thru Safari
The bus has wide windows, so you get a panoramic view of the safari landscape without getting out of your seat.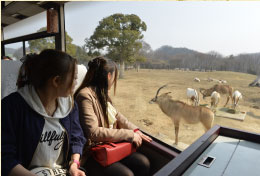 The Drive-thru Safari departs from the bus stop in the Amusement Park where the animal buses stop. It takes you up-close to wild carnivores you don't see everyday like cheetahs, lions and tigers, as well as the big herbivores like elephants and giraffes! It is an impressive ride!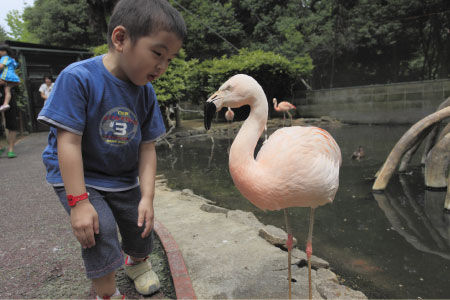 Flying Cage No. 1
Walking Avenue(White tiger)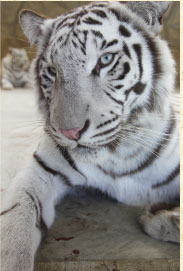 After finishing the Drive-thru Safari, you move on to the Walking Safari.
In the aviaries, you encounter free-roaming flamingoes and many other birds, plus a big, happy family of capybaras. As you follow the path, you see a wide range of animals including super rare white lions and white tigers! Of course, they're caged.


From the left: White Baumkuchen, Salted Manju, and Chocolate and Banana Tart Cookies

This itinerary takes you to Himeji Castle and Himeji Central Park, and back in 1 day.